Sometimes distraction is a gift, especially when you are making your way across the Pyrenees. This was definitely one of those times when the journey itself was the destination.
Parting from the agonizingly beautiful Spanish coast was difficult. Cadaques and Port Lligat were some of the most charming places we had been to and leaving here was tough. We wished we had spent more time here.
In an attempt to linger, we stopped wherever we could find an excuse. The drive from Spain to France eventually turned into meandering.
We stopped in places like Colera with it's narrow alleyways, makeshift farmer's markets and village square. It was a week day and there wasn't much activity in the town. A local winery was closed and we didn't get a chance to try the local wines. A vendor was selling cheese and sausages and we bought some for a snack later.
The road towards France climbed and dived, but always with the green-blue Mediterranean in sight. The French border arrived with little ceremony. The Bleu Blanc Rouge flew on flagpoles but the Catalan Senyera in it's red and gold, flying alongside reminded us that we are still in Catalan country.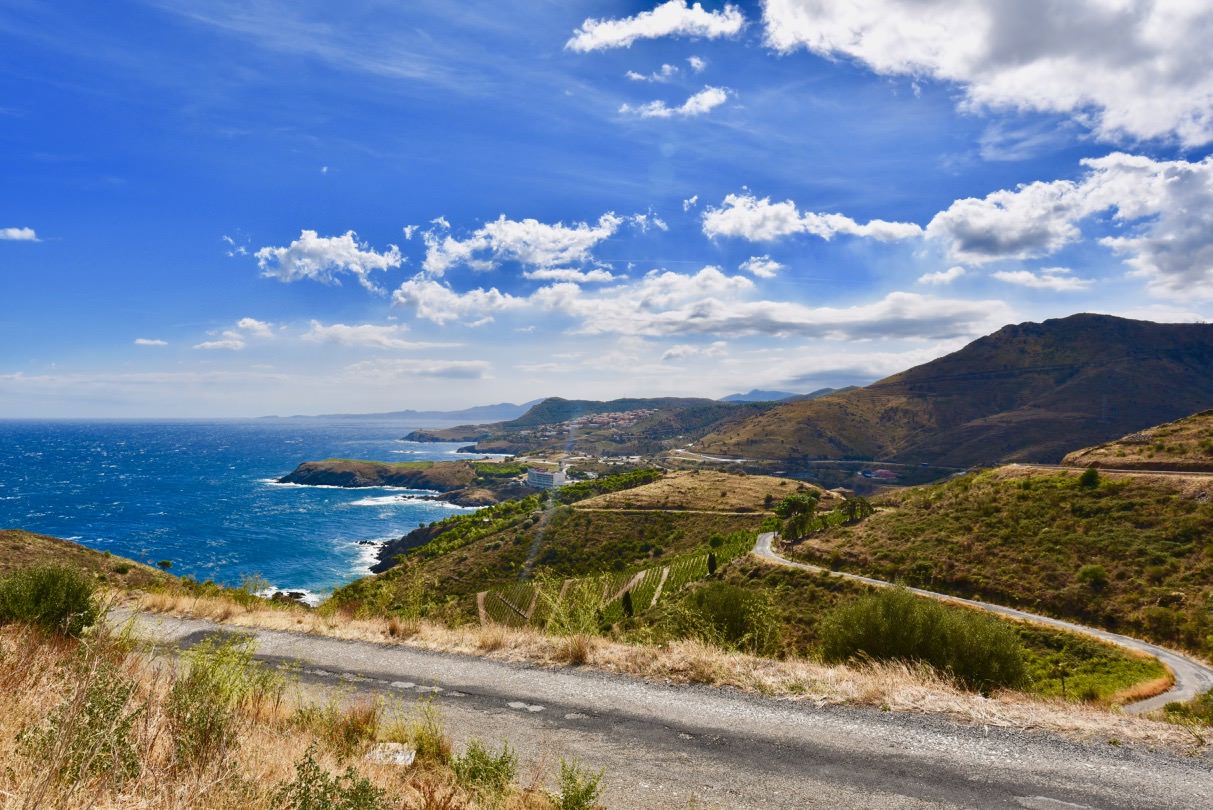 Eventually our stomachs said we need to stop for lunch. By this time we were  already rolling into Banyuls-sur-mer. We were in France and finding something to eat was not going to be a problem.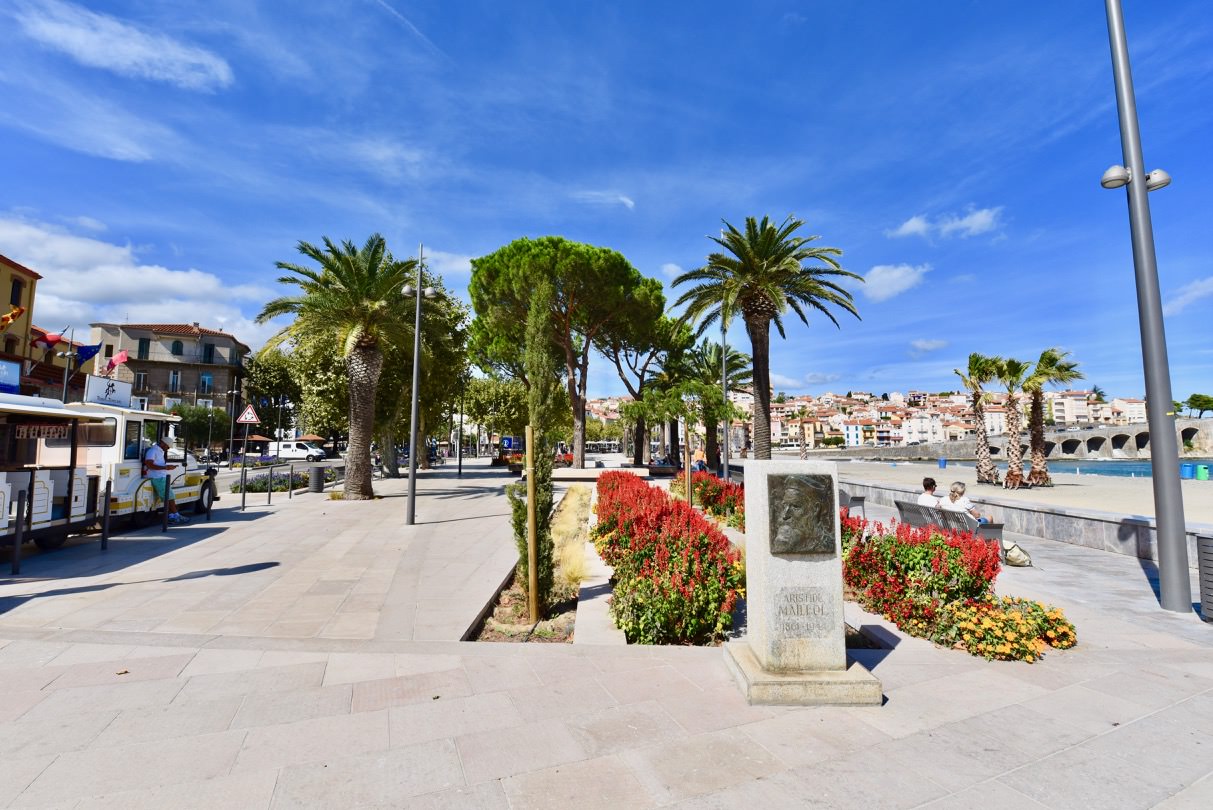 Opting for simplicity we grabbed a couple of sandwiches and some rosé and parked ourselves on the beach. We stared at the water. For hours. The wines of Roussillon awaited us, but for now we were just content being distracted.
Facebook Comments